Building the Foundation for Collaborative Growth
Washington State University Extension invented the Master Gardener program in Pierce County in 1973. Since then, the concept has spread throughout Washington, the United States and across several countries.
As a land grant university, WSU is restricted on the types and timing of activities it can fund. To fill this gap and maintain the financial health of the Master Gardener program, foundations have been organized at the County and State level to work in partnership with the Washington State University Master Gardener program to strengthen the impact we have in local communities.

Our Foundation
The Master Gardener Foundation of Pierce County (MGFPC) exists to fund key Master Gardener programs within Pierce County and to provide support for the State Foundation. These programs include Clinics at locations throughout Pierce County to answer plant growing questions with science-backed answers; Demonstration Gardens where we can show you environmentally sound gardening techniques. We also present to your organization on important gardening topics through our speakers' bureau; provide grants to community and school gardens and much more.
The State Foundation

1. First, to provide financial and logistical support to our annual Advanced Education Conference so that we can continually advance the horticultural education of Master Gardeners in Washington, and help our dedicated volunteers succeed in every county.
2. To nurture state-wide leadership, communication, and collaboration amongst our dozens of local chapters, representing 39 counties, and to promote best practices in both fundraising and foundation management across Washington State and on a national level.
3. To work in concert with WSU Extension to magnify the benefits of Master Gardener programs in all counties and regions of Washington state and across the U.S.
WSU Extension

WSU Extension administers the state-wide Master Gardener program, training volunteers in research-based best practices, and providing educational resources that Master Gardeners use for public outreach and environmental advocacy throughout Washington state. The Master Gardener program promotes community engagement through its plant clinics, demonstration gardens, educational workshops, and youth programs that require continual funding and broad-based public support. Master Gardener foundations in other local chapters of Washington also provide financial support through donations and fundraising campaigns to ensure Master Gardener programs in every county will continue to thrive.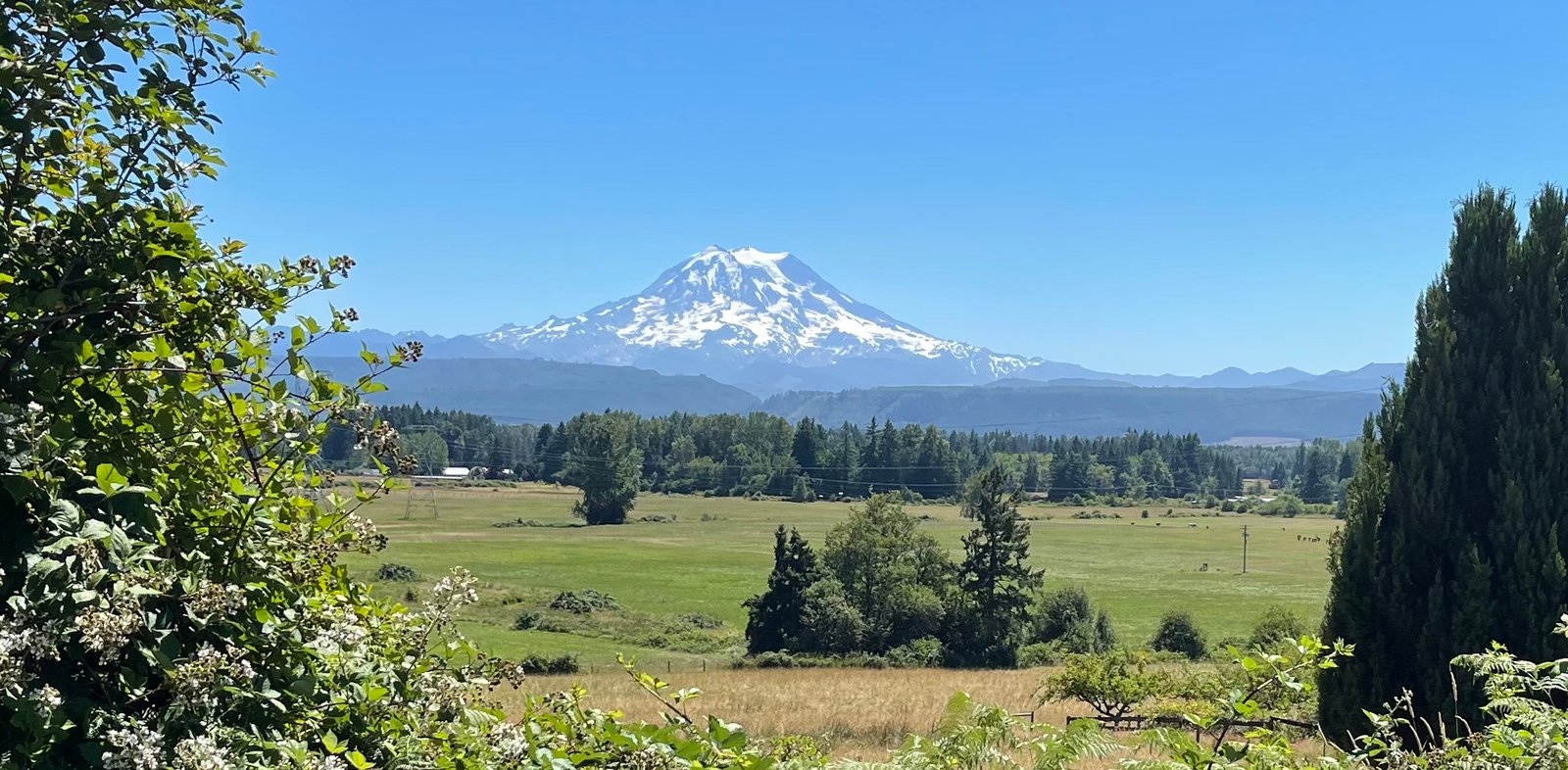 Master Gardeners in Pierce County:

Geographically, Pierce County covers more than 1,800 square miles of land and water with elevations rising from sea level to more that 14,000 feet. Known for iconic landmark Mount Rainier, Pierce County is home to nearly one million Washingtonians.
The Master Gardener Program in Pierce County is home to more than 400 volunteers who contribute their time and efforts across our Clinics, Demonstration Gardens, Youth Gardening, Speakers Bureau and much more. Our efforts are focused on a range of horticultural related topics including: Climate Change; Soil Health; Pollinators; Local Food; Plant Biodiversity; Nearby Nature and Wildfire Preparedness.